Lifestyle
9 Best Hydrating Skin-Care Products for a Long Flight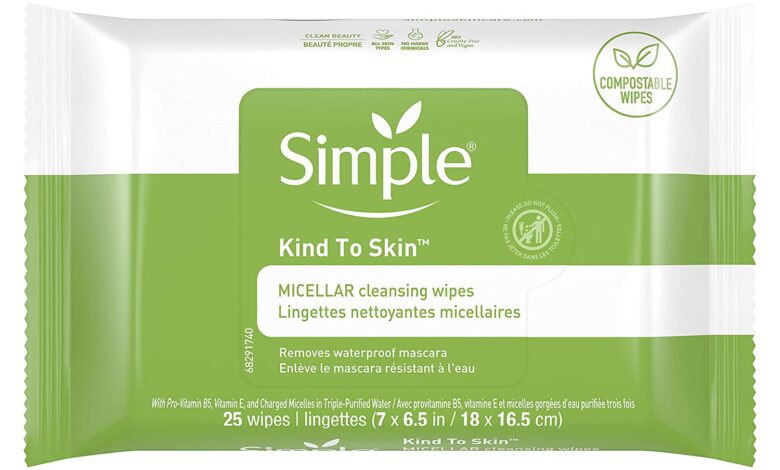 With the Well+Good SHOP, our editors put their years of know-how to work in order to pick products (from skin care to self care and beyond) they're betting you'll love. While our editors independently select these products, making a purchase through our links may earn Well+Good a commission. Happy shopping!
Explore the SHOP
Almost immediately upon landing New York after a 26-hour travel day (which included an 18-hour flight from Singapore to Newark—the longest in the world), I hopped onto Zoom for Well+Good's weekly editorial meeting. Within minutes, my Slack started blowing up with messages. "You are GLOWING," wrote one colleague. "What did you do to your skin???" asked another. "Why does your skin look so good?!" inquired a third. It was a great welcome home, to say the least.
Now, if you know anything about how airplane air affects the skin, you're probably as shocked as I was that my face looked compliment-worthy after spending an entire day exposed to it (… and that's not to mention the effects of the jet lag I was experiencing first thing on a Monday morning, or the stress I was under after returning from a week out of the office). Typically, when I land after a long flight, my complexion is noticeably parched and dull, and there are at least two pimples promising to pop up on my chin within the next few hours. That's because airplane air has 20 percent less humidity than what we're used to experiencing on the ground, which leads to extra-dry skin. When this happens, it creates a domino effect of inflammation, which clogs pores and leads to pimples, and an overproduction of skin oil, which also leads to pimples.
And yet… I had to hand it to my colleagues: My skin did look pretty damn good that morning. After 10 years as a beauty editor, I've (thankfully) picked up a few tricks from dermatologists about how to keep my complexion happy and healthy in even the most skin-unfriendly environments. The secret? Hydrate, hydrate, and hydrate some more.
To do this, I packed my carry-on with some tried-and-tested hydrating favorites, the combination of which kept me glowing long after landing. Keeps scrolling to shop 'em for yourself.
Simple, Kind to Skin Micellar Cleansing Wipes — $8.00
Keeping skin clear of whatever's floating around in the airplane air is understandably important, but I, for one, am simply not willing to deal with the hassle of actually washing my face in one of those teeny-tiny lavatory sinks. Thankfully, these cleansing wipes are the next best thing. They're made with micellar water, which gently picks up dirt and oil without stripping the skin, and leave my face feeling clean but not squeaky clean. I "washed" my face with them three times over the course of the flight, which in retrospect was probably aggressive, but they're so skin-friendly that it didn't matter that I overdid it.
Neutrogena, Hydro Boost Hyaluronic Acid Face Serum — $16.00
Hyaluronic acid is a holy grail ingredient for any dry environment, from the Arizona desert to the Alaskan arctic… and airplanes are no exception. This drugstore-diamond product has long been considered one of the best of the best thanks to the fact that it's made with multiple weights of hyaluronic acid molecules that penetrate the skin at different levels to deliver all-over hydration… and its $16 price point doesn't hurt, either. Because hyaluronic acid draws water into the skin, I like to layer it on under my moisturizer, because it sucks in whatever hydrating ingredients are in that formula to allow it to work to its highest potential.
BeautyStat, Universal Skin C Refiner — $85.00
Vitamin C is essential for protecting skin from the sorts of damage that lead to signs of aging, but it has a reputation for being drying. What I love about this derm-developed serum is that it delivers the ingredient in a creamy formula that's so moisturizing, I often don't need to wear an actual moisturizer on top of it in my daily life (I wouldn't risk that on an airplane though—in this situation, pulling out all the stops was necessary). With a 20 percent concentration of L-ascorbic acid (the most potent version of vitamin C on the market), an infusion of hydrating squalane, and a pH-balanced formula that allows for optimal penetration, I credit this stuff for combatting post-plane dullness.
La Roche Posay Cicaplast Baume B5 — $18.00
I've got dozens of luxury moisturizers in my arsenal (a decade as a beauty editor will do that to you), but I come back to this $18 drugstore-diamond time and time again—especially when I know my skin needs major moisture. Designed to treat super-dry skin (think: eczema and diaper rashes), it's made with a triple-threat of hydrating ingredients—namely panthenol, glycerin, and shea butter. It's thick and creamy but melts into the skin almost immediately, leaving behind a radiant finish that looks good instead of greasy.
Talika Bio Enzymes Hydrating Mask — $12.00
I never thought I'd be one of those people who masks on an airplane, but this one changed my tune. It's made from bio-cellulose, which is not only clear (meaning it didn't make me look like Freddy Kruger—a definite bonus), but also helps to optimize the delivery of ingredients into your skin. It's got high concentrations of hydrating hyaluronic acid and redness-and-inflammation-fighting arnica, and kept my complexion nourished while I snoozed through the second meal service (whoops!).
Summer Fridays, ShadeDrops Broad Spectrum SPF 30 Mineral Milk Sunscreen — $36.00
A little known (but important) fact: You should always wear sunscreen on an airplane. At 30,000 feet, you're closer to the source of those harmful UV rays (aka the sun), which means you want to be as protected as possible. The trick, though, is finding a formula that gets the job done without drying out your skin, which tends to happen with physical formulas. Summer Fridays has managed to strike the perfect balance with its Shade Drops, which offer physical, full-spectrum SPF 30 defense without making your face feel like the Sahara. It goes on silky-smooth and dries down to a barely-there finish that will make you forget you're wearing sunscreen at all.
Vaseline — $4.00
If you ignore every other product and piece of advice in this story, please (please!) take this one as gospel: Never, ever board a flight without Vaseline. As far as hydration is concerned, this stuff does it all—I mean, there's a reason why it's been around since 1870. Vaseline (and other petrolatum products, like Aquaphor) is an occlusive, which means that when you apply it to your skin, it forms a seal to trap in moisture. And somehow, it does this without causing breakouts. Mid-flight, I used my tiny tub of hydrating goodness all over my face (slugging, anyone?), and applied it to my lips nearly every 30 minutes for 18 straight hours.
Juara Coconut Illipe Hand and Nail Balm — $23.00
On my outbound flight, I forgot to hydrate my hands, and by the time I'd landed every single one of my nails had broken off (seriously). On the way home, I was determined not to make the same mistake again, and added this game-changing balm to the mix. It combines creamy coconut, candlenut, and buriti oils as well as mangosteen butter to deliver a rich, luxurious-feeling formula that made my hands feel nourished without being so greasy that I didn't want to touch anything. And, FWIW—all of my nails survived the flight.
Yuni Beauty Shower Sheets — $15.00
Though these body-cleansing wipes didn't exactly hydrate my skin, they did prevent me from stinking like hot trash after a 26-hour travel day, which makes them feel worth mentioning as a part of this list. A quick swipe under my arms and (not to be gross, but) between my legs allowed me to feel like I was fresh from the shower even though I hadn't seen an actual shower in… two days. 10/10 recommend, and will never travel without them again.
Our editors independently select these products. Making a purchase through our links may earn Well+Good a commission.