Lifestyle
The 'Retin-Alt' Boom Is Here for Your Sensitized Skin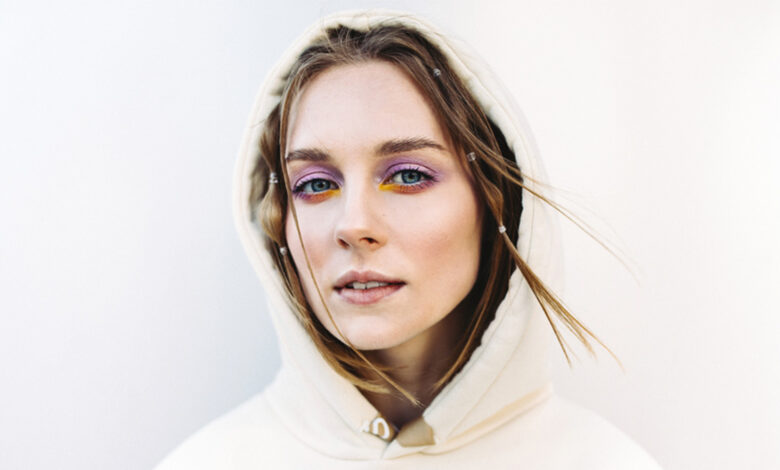 With the Well+Good SHOP, our editors put their years of know-how to work in order to pick products (from skin care to self care and beyond) they're betting you'll love. While our editors independently select these products, making a purchase through our links may earn Well+Good a commission. Happy shopping!
Explore the SHOP
Retinoids are the bread and butter of skin care. Dermatologists will never stop recommending them for everything from managing acne to smoothing fine lines. But depending on the type of retinoid (retinol, adapalene, tretinoin—the list goes on) and the state of your skin, it might be too much. And if you're pregnant or nursing, they're totally off-limits.
Luckily, retinoid alternatives—aka retin-alts—have become more and more popular. Brands are swapping the tough stuff for more mild ingredients that aim to be gentler on the skin but yield a similar effect.
Why use a retinoid at all?
To understand why consumers are seeking out alternatives to one of the most prescribed topical ingredients of all time, we turned to the experts. Retinoids are a group of vitamin-A-derived ingredients that stimulate cellular turnover in your skin. This increase in cell-turnover aids in collagen production (which promotes firm skin) and decreased abnormal keratinization (which is what happens when your skin holds on to an excess of dead cells, leading to clogged pores and acne).
"Retinoids work by binding to and turning on receptors in the skin called retinoic acid receptors that then impact how the skin behaves," says Caren Campbell, MD, a board-certified dermatologist practicing in Napa and San Fransico, Califonia. It takes time for this to happen, and your skin undergoes a period of retinization as it gets used to that, says board-certified dermatologist Hadley King, MD. "Retinization is the adjustment period during which the skin adapts to the use of topical retinoids. During this time the skin may become irritated, resulting in dryness, peeling, scaling, redness, or a burning or stinging sensation."
Not everyone who uses retinoids experiences peeling and if they do have any irritation, it often goes away after a few weeks. But if your skin is particularly sensitive (a genetic condition you're born with that includes conditions like eczema and rosacea) or is currently sensitized (a weakened skin barrier from a variety of irritating sources), they may not want to use a retinoid.
What is a retin-alt?
Gentler "retin-alt" alternatives like bakuchiol and azelaic acid have been surfacing in skin-care formulas of late, and when retinol does pop up on a recipe, brands are making it a point to explain why their version is gentler, more hydrating—and less likely to cause photosensitivity. Dermatologist, scientist, and founder of Macrene Actives, Macrene Alexiades, MD, PhD, has spent two decades in the lab with retin-alt ingredients as her main focus.
"I replaced irritants such as retinoids or alpha hydroxy acids with a host of alternatives that are non-toxic, non-irritating, and target the exact pathways we wish to stimulate," she says, clocking peptides for supporting collagen and elastin, microencapsulated hyaluronic acid for boosting dermal glycosaminoglycans (which help keep skin hydrated), and DNA repair complexes for removing spots and improving skin quality. "By replacing irritants and peeling agents for far more sophisticated advanced targeted ingredients, you can achieve better and more natural-looking skin without irritation or peeling for a long-term improvement in skin collagen, elastin, and an actual reduction in discolorations at the root."
Relevant: Your Skin Seen founder Nyakio Grieco has been immersed in the skin-care universe long before co-founding Thirteen Lune, the beauty platform where she first noted: "Unfortunately, some people forget that people of color are prone to sensitivity. I know as a Black female founder and beauty consumer, if it works for us, it works for everyone." Discussing her choices for retin-alt ingredients with Well+Good, she points to azelaic acid, a gentle exfoliant known for its skin-soothing qualities, as one of her favorites. "Azelaic acid is an excellent alternative to retinol as it helps with breakouts and bacteria while minimizing discoloration and brightening skin," says Grieco. "It's sensitive skin's most loyal friend, which is why we made it the hero ingredient in our Lights Out Resting Mask."
And to break down the buzz around bakuchiol, the top-searched retin-alt star, board-certified dermatologist Jessica Weiser, MD shares her thoughts: "Bakuchiol has become a popular skincare ingredient because it has excellent anti-aging properties without the irritation and dryness that can be associated with the use of retinol," says Dr. Weiser, who is an assistant clinical professor of dermatology at Columbia University."Traditionally used in Ayurvedic medicine, more recently, bakuchiol has been touted for its potent antioxidant potential and anti-inflammatory properties, in addition to its hydrating effects. Compared to retinol, the gold standard in topical antiaging skincare ingredients, bakuchiol has been shown to improve skin turnover to soften fine lines and wrinkles, reduce pigmentation to even skin tone, and plump the skin surface to create firmer skin." Expect glassy-smooth skin without sun sensitivity.
Here, shop 11 rising retin-alt stars to consider for more comfortable skin:
Winky Lux, In The Clouds Retinol Alternative Cream Oil — $30.00
A moisturizing cream oil texture blended with vegan collagen means more hydration to bolster the plant-derived retinol alternative bakuchiol (which Winky Lux describes as giving "all of the skin-renewing results without irritation.") Plus, cloudberry extract offers antioxidant protection alongside brightening kakadu plum.
Saint Jane Beauty, Sacred Sleep Overnight Repair — $70.00
Yes, it technically contains retinol, but Saint Jane's formula has become a favorite of sensitized and dry skin types thanks to its ultra-calming, super-hydrating formula. Soothing lavender and violet flowers minimize redness while orchid and evening primrose inject the skin with moisture while you sleep. Plus, in an independent clinical study of 60 women, 100 percent said age spots and hyperpigmentation were visibly reduced, 84 percent said fine lines had significantly been minimized, and 83 percent did not experience any peeling or redness.
Urban Skin Rx, HyperCorrect Intense Fading Cream — $48.00
This new pre-cleanse treatment is designed to improve the appearance of hyperpigmentation (including stubborn discoloration caused by melasma) this just-launched formula is one of the first OTC options for Cysteamine, an ingredient known for its gentle fading abilities that was typically only available by prescription. A blend of 5 percent Cysteamine, 1 percent niacinamide, and vitamin E minimizes dark spots without dryness.
Caudalie, Resveratrol Lift Instant Firming Retinol Alternative Serum — $79.00
Boasting Sephora's clean and planet-positive seals of approval, Caudalie's Resveratrol Lift serum has the highest concentration of the brand's exclusive patented alternative to retinol, a mix of resveratrol, hyaluronic acid and vegan collagen. The non-irritating active has been seen to be twice as effective as retinol for firming skin, and a clinical study of 43 women showed 84 percent firmer skin after using the serum for 56 days.
U Beauty, Resurfacing Compound Serum — $88.00
Part of Violet Grey's list of beauty that works (thanks to longtime beauty expert and Vogue alum Sarah Brown's edit), U Beauty's Resurfacing Compound Serum gets their coveted Editor's Note: "The clinical data on this formula is impressive—up to 77 percent less visible wrinkles and imperfections after 30 days." It's one of the few on this list that contains real retinol, but with a hydrating formula that TikTok is loving for gentle, irritation-free results.
Biossance, Squalane + Phyto-Retinol Serum — $74.00
Leaning on a mix of bakuchiol (aka "phyto-retinol") and niacinamide for their formula, Biossance comes with a derm recommendation. "Hydrating squalane combined with bakuchiol and niacinamide provides a combination of antiaging, antioxidant, and anti-inflammatory benefits," Dr. Weiser notes of the recipe that was just repackaged into a lightweight, 100 percent recyclable airless pump.
Josie Maran, Whipped Argan Pro-Retinol Body Butter — $46.00
The clean skin-care queen taps a naturally derived pink-algae-based vitamin A retinol, which they note is safe to use without risking greater sensitivity to the sun—and a dose of hydrating argan oil further curbs the possibility of retinol-related irritation.
Macrene Actives, High Performance Face Serum — $195.00
High-tech clean skincare made by a dermatologist, the ingredient list for this retin-alt serum reads like a dream list: Vitamin C, peptides, and hyaluronic acids reduce the appearance of fine lines; arginine and amino acids tackle brown spots and brighten; red algae and watermelon extract rewind the clock; while plant cholesterol helps improve barrier to prevent sensitized skin in the first place.
Ole Henricksen Wrinkle Blur Bakuchiol Eye Gel Creme — $52.00
"Bakuchiol is an excellent choice for an eye product because the delicate and very sensitive eyelid skin is often unable to tolerate retinol due to dryness and irritation," says Dr. Weiser. "This gel creme also contains peptides and plant-derived stem cells to help firm the skin around the eye."
Want to be the first to hear about the latest (and greatest) SHOP product drops, custom collections, discounts, and more? Sign up to have the intel delivered straight to your inbox.
Our editors independently select these products. Making a purchase through our links may earn Well+Good a commission.