Weightloss
6 Easy Ways To Lose Weight When You're Just Starting Out
When it comes to losing weight, everyone has to start someplace, and your diet/fitness regimen is no exception. We spoke to the experts to learn some super easy ways to lose weight when you're just starting out. Laura Burak MS, RD, founder of GetNaked® Nutrition and author of "Slim Down with Smoothies," and Matt Morris, master trainer and programming manager, NASM-CPT at Burn Boot Camp, share some great tips you'll want to keep on hand. From having the right mindset to being patient with a new regimen, staying focused and consistent will prove to be quite successful!
Burak tells Eat This, Not That!, "This time around, try things differently, as in expect imperfection when it comes to the process of creating a healthier lifestyle and getting to a weight that is comfortable and healthy for you. Drop the all-or-nothing black-and-white mentality, because it just doesn't last too long and always backfires. Focus on a process of slowly changing your habits instead of obsessing over calories and weight again."
Start tweaking your old routine immediately with the five habits below. And next up, don't miss 5 Little Things You Can Do Every Day To Lose a Lot of Weight.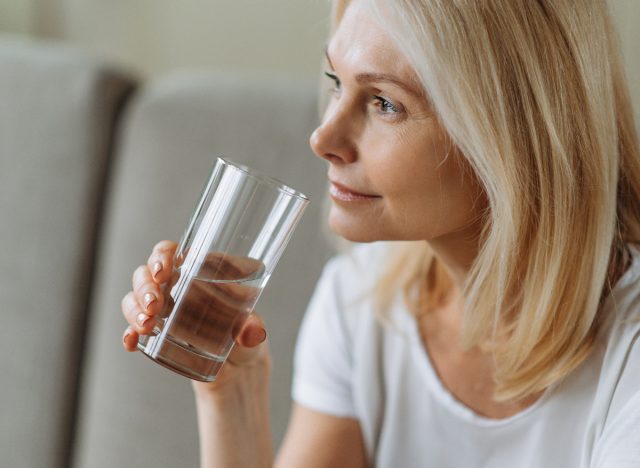 Burak recommends, "Set a goal like I'm going to drink 50 ounces of water today and get a bottle that makes it easier for you." Morris agrees that drinking plenty of water is key, adding, "Properly hydrating your body will help curve any cravings you may have, prepare your body for exercise, and help you stay away from drinking any sugary calories which are all empty calories."
There are so many water bottles on the market nowadays that help you monitor how much you drink. Plus, research shows that bumping up your water intake can promote weight loss and give your metabolism a nice little boost.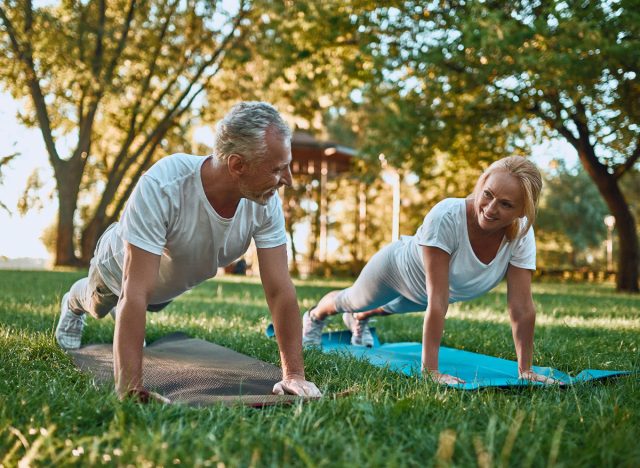 A positive mind is such a powerful tool, so think positive thoughts! "Even if you feel totally hopeless or are down in the dumps, do your best to think of a few good things in your life," says Burak.
Finding someone who will hold you accountable and motivate you along your journey goes hand-in-hand with staying positive. "This could either be a fitness or diet accountability partner that will help you stay on track initially. Once you make these changes a habit then you can go off on your own," Morris explains.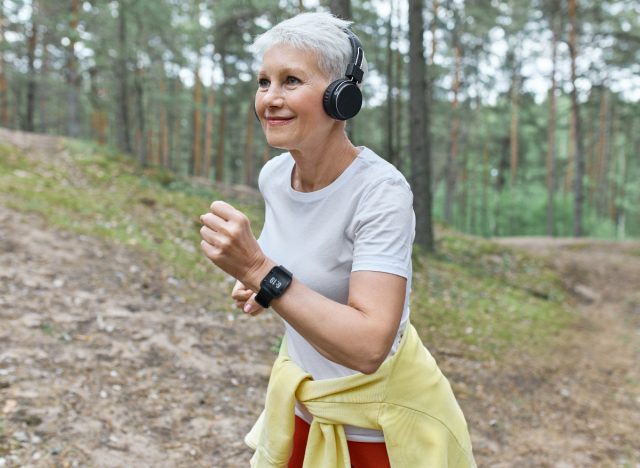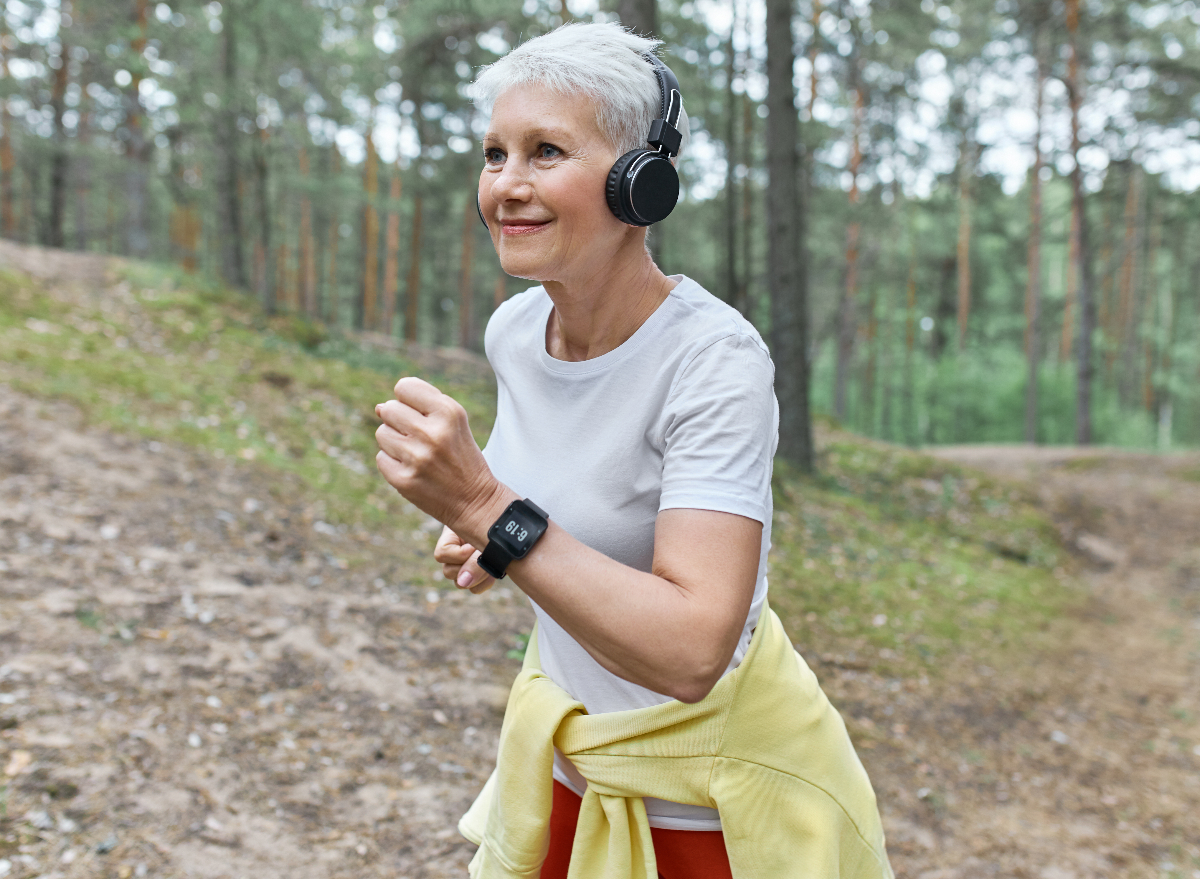 "Anything counts, even a 10-minute walk. Anything is better than nothing. Moving does so much more than you realize for your mind and body. Be real and make realistic goals," Burak points out. She also warns that it's a bad, common habit to binge-watch TV from the sofa and snack.
In order to get inspired, Morris suggests establishing a daily step goal. "This will allow you to easily move throughout the day with low impact and allow you to increase your daily activity," he says.
According to the Centers for Disease and Prevention (CDC), getting in regular physical activity plays a crucial role if you're trying to drop weight. Bumping up the amount of exercise you perform also increases how many calories your body torches. Pair that with decreasing the number of calories you consume, and you'll lose weight.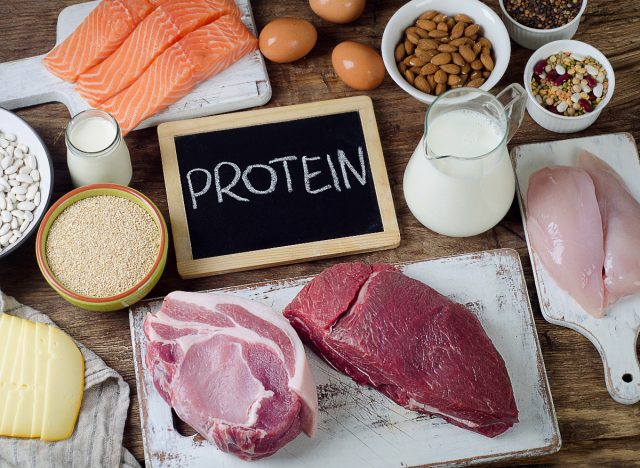 6254a4d1642c605c54bf1cab17d50f1e
When it comes to diet, consider bumping up your daily protein intake if you want to lose weight. "A general rule to set yourself up for success is to consume one gram of protein per body weight. This will allow your body to increase its metabolism, recover after your workouts better, and feel more full throughout the day," Morris explains.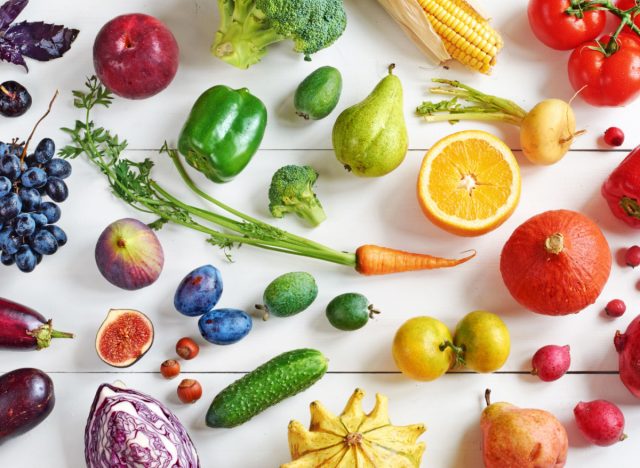 "[Add] a handful of greens in your sandwich, peppers into your eggs, berries with your oats," Burak suggests. According to the CDC, incorporating more veggies and fruits into your diet (along with nuts, beans, and lean meats) is a healthy step you can take to lose weight.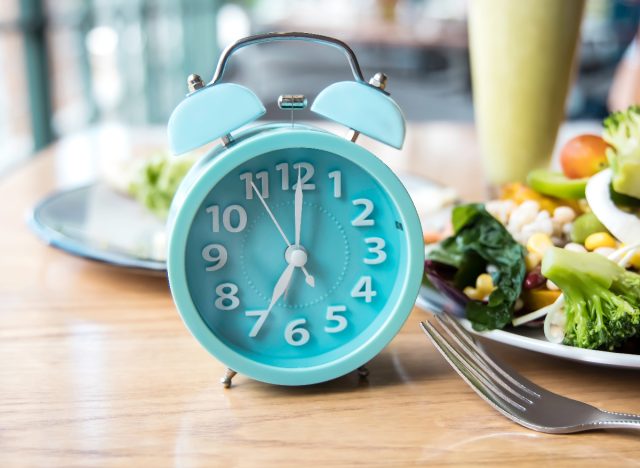 Burak says, "Eat more during the day and less at night, which is probably the opposite of what you're doing now (and for your whole life). You need more energy during the day, and remember—food is energy. But you eat the most at night and your body takes in more energy than it can use."
Incorporating positive change into your lifestyle is contagious. Burak explains, "Once you begin to adjust one piece of your lifestyle, it can help all of the other parts, and weight loss becomes a byproduct instead of the main focus."
Alexa Mellardo
Alexa is the Mind + Body Deputy Editor of Eat This, Not That!, overseeing the M+B channel and delivering compelling fitness, wellness, and self-care topics to readers. Read more about Alexa