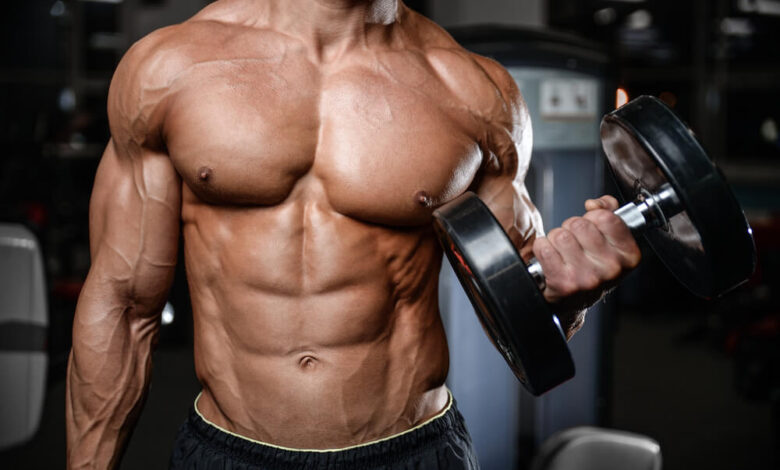 If you're just getting started with your journey into bodybuilding, or you're a seasoned veteran who's been at it for years, you still need to make sure that you are supplementing correctly. Here are the best supplements for muscle growth.
Far too many people fall for gimmicky supplements they firmly believe will deliver them fast results, only to find that they aren't quite what they had hoped for. There is hope however, there are the best supplements for muscle growth and can aid your gym workouts.
Here Are The Best Supplements For Muscle Growth…
If you don't want to be left disappointed, it pays to do your research first. Let's walk you through some of the most commonly used products and weigh in on which will help you get your weight up.
Protein Powder For Building Muscle
The very first supplement that you should look into that anyone who wants to build muscle mass should be considering is protein powder.  A good protein powder such as Protein Build will help supply the quality amino acids your muscles need to repair and restore broken down muscle tissues.
Protein powder is ideal during those busy times when you may not be able to cook a full meal and will also be great for immediately post workout as well. Men and women respond to protein as well, for example there the best protein powder for women and men as well.
Be sure to check carefully to get a good quality protein powder however as not all are created equally. Many have a number of added ingredients which aren't natural for the body and may decrease the results that you see.
When looking for a good quality protein powder, you should find one that has around 105-120 calories and 23-25 grams of protein per scoop.
Creatine For Building Muscle
Moving along, the next supplement that you should be considering is the best creatine.  Creatine is a great way to help combat fatigue during your workout sessions so that you can put more energy and effort into each set that you do.
The Top Creatine will supply the precursor to the high energy molecule ATP, which is going to be what actually powers you through each rep that you do.
Without ATP present, your workout would come to an abrupt end.
Since creatine allows you to do more work total per workout, it's this additional work that can then mean you build total muscle mass.
Find a product that contains fast absorbing creatine such as muscle build, which also contains L-Citrulline to help increase blood flow as well as L-Arginine to bring about a stronger muscle pump.
With these three ingredients working together, you'll have the strongest workout you've ever had.
Pre-Workout For Energy In The Gym
In addition to taking the best creatine, you might also want to consider a pre-workout product as well. These are going to ramp up your energy levels, increase your mental focus and concentration, as well as help to boost your muscular endurance.
If you can't find some online you can research the best pre-workouts from GNC.
A product such as Ignite will keep you going strong on those days when hitting the workout schedule is the last thing you feel like doing.  One thing to always keep an eye out for when selecting these products is the type of sweetener they contain. Many will contain artificial ingredients here again, which can work against you and make you feel less than optimal.
Ideally, you'll also want to find a product that contains a moderate dose of caffeine as one of the main ingredients as it's this caffeine that is going to best help boost your energy.
Green tea extract can also be utilized, but you won't get as strong of an energy boost from that as you would caffeine.
Just do keep in mind that if you are using the caffeine based pre-workout, you'll want to make sure there are a few hours between when you use it and when you go to bed to ensure that it's not going to keep you awake at night.
Why You Should Take Glutamine
L-Glutamine is the next bodybuilding supplement that can help you build muscle mass quickly.  Glutamine is a particular amino acid that's heavily involved in the immune system response, so it'll play a key role in how fast you recover between workout sessions.
If you are depleted of glutamine, this can mean a much slower recovery level, which means less frequent gym sessions. Since the more frequently you can break those muscle tissues down and build them up the faster the progress you see, it's clear how glutamine will help out.
While you will take in some glutamine from the protein rich foods you eat, the level you take in is often not enough to meet the demands of the intense exercise sessions you are doing.
Therefore, adding the supplement proves to be very helpful. For optimal results, you'll want to take 5 grams of glutamine immediately after your workout session and another 5 grams before you go to bed in the evening.

Branched Chain Amino Acid Supplements
Moving along, branched chain amino acids are the next supplement that you'll want to consider.  These are specially targeted towards the muscle cells and will help you avoid being in a catabolic state as you go about your workouts.
When you hit that catabolic state, you're really breaking muscle tissue down quickly, moving away from progress.
As such, the better you can control this, the faster your progress will be. Branched-chain amino acids will help you do just that.
These are designed to be taken either before, during, or after your workout – whenever you prefer. Some will choose to take them at all three times depending on their supplement budget.
They're especially helpful for when you move into the cutting phase of your program and try and burn off more fat as they will help protect that hard-earned muscle you've just built.
Testosterone Booster Supplements
Finally, the last of the bodybuilding supplements that you should know about is the testosterone booster. You will see a lot of these if you are reading popular fitness magazines and each has a different claim to fame.
This is one product you really need to be careful with however as most are more gimmicky than they are effective. One thing these products definitely will do however increases your libido levels, so if that's something you're looking for, you will achieve that.
As far as being able to actually boost your total muscle development, however, they may help out slightly if they include key ingredients, but beyond that, you won't see that much of an effect.
The primary ingredients you do want to look out for include vitamin B6, zinc, as well as magnesium.  Together these have been shown to help boost testosterone levels.
That said, you can pick up a straight ZMA product and see similar results for a fraction of the cost.
So keep these bodybuilding supplements in mind. If you choose wisely, you can get your hands on products that will help out, but you need to do your research. There are too many companies out there that are just looking to make a quick dollar and use elaborate marketing schemes to get you to buy.
Conclusion
Read reviews, read the research, and use some common sense and you should be able to steer clear of ones that won't deliver and pick up ones that will be the best supplements for muscle growth.
-Terry Asher